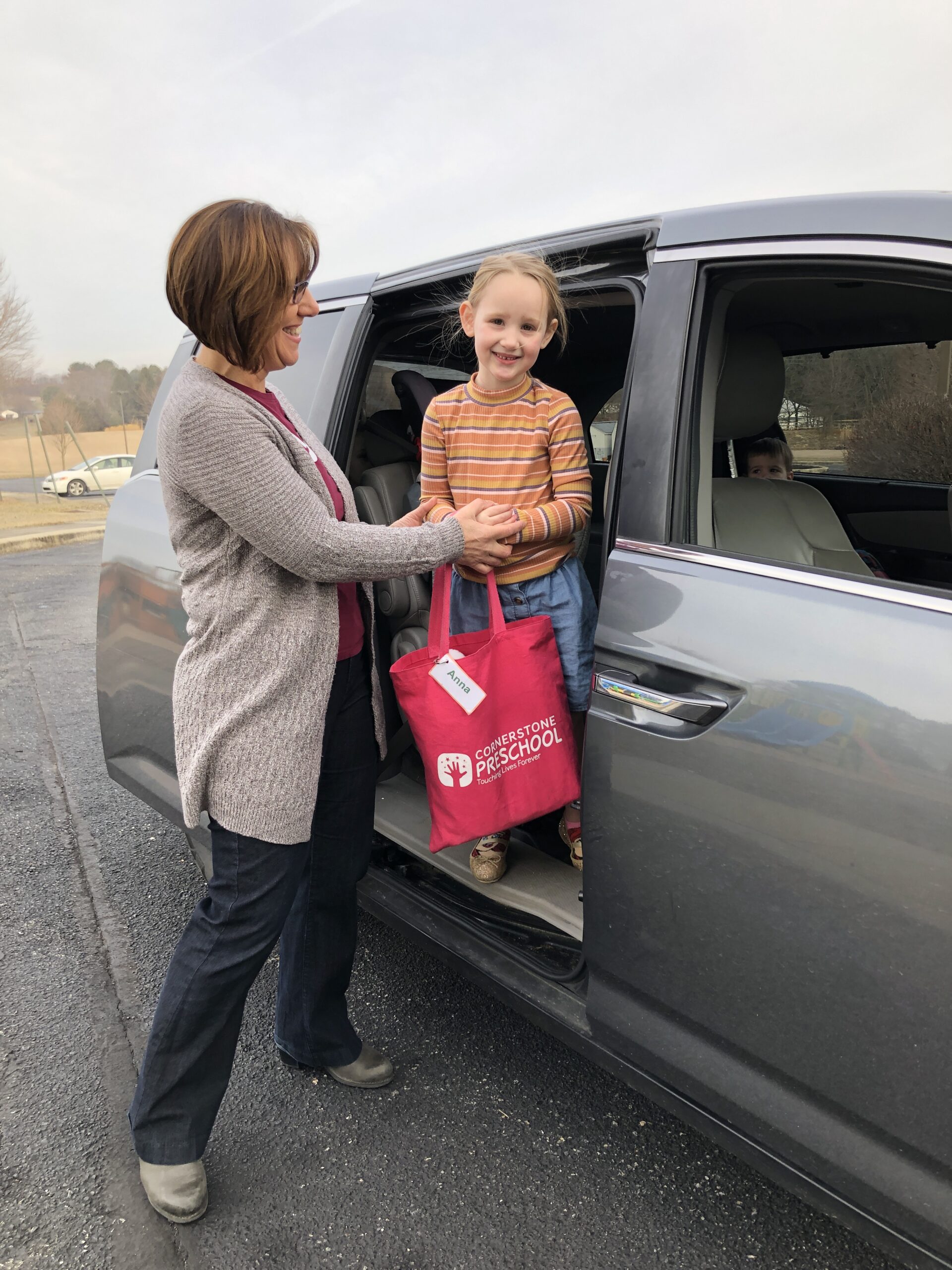 ARRIVAL
Arrival for 3 & 4 year olds takes place between 8:15am and 8:30am. Parents can either walk their children into the building or drop them off in car line. Parents of our two year olds walk them into the building at 8:40am.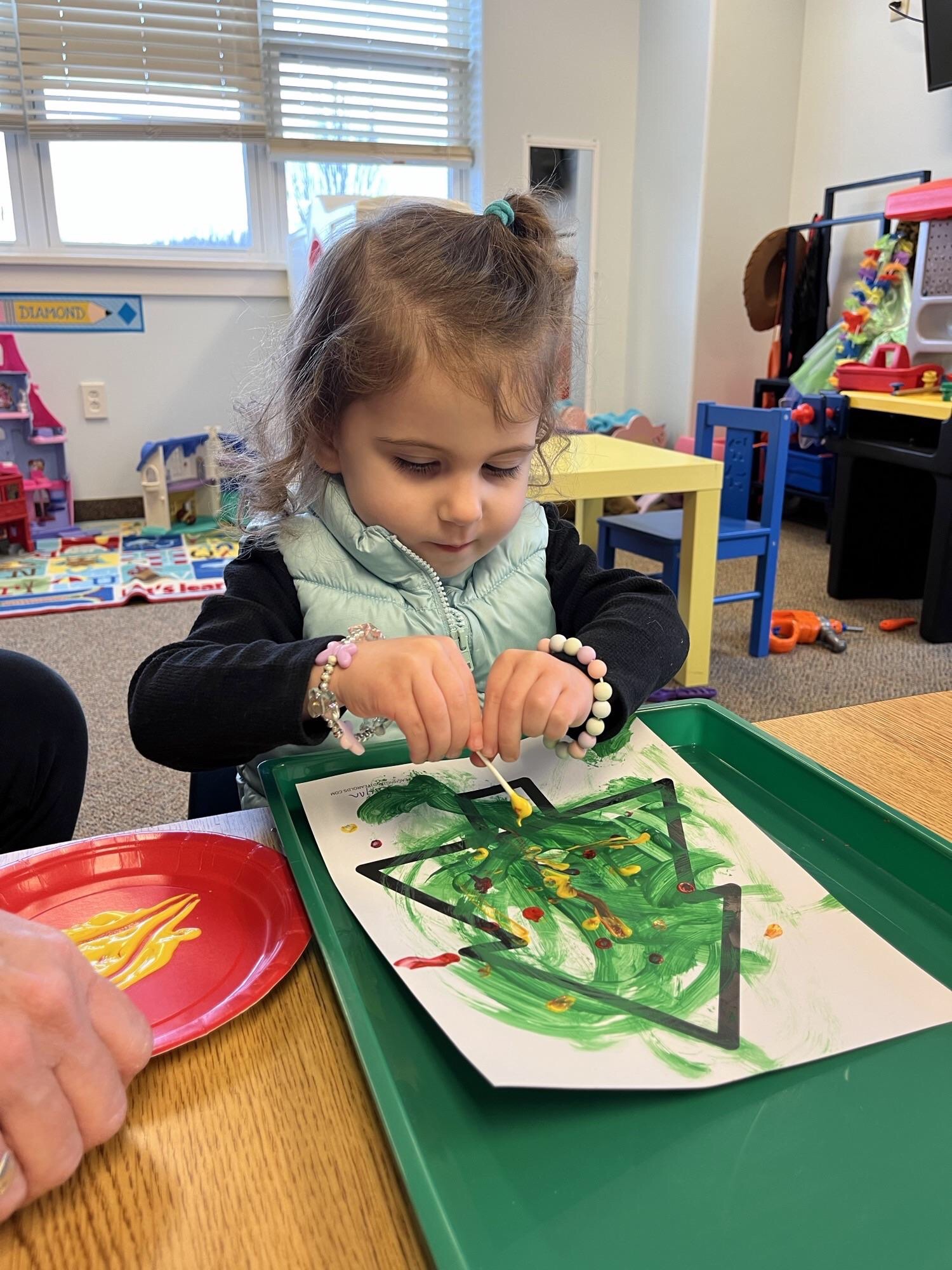 FREE TIME
Children enjoy the variety of activities when they first arrive at school giving them opportunity to play and experiment. Free time is crucial to social, emotional, and cognitive development.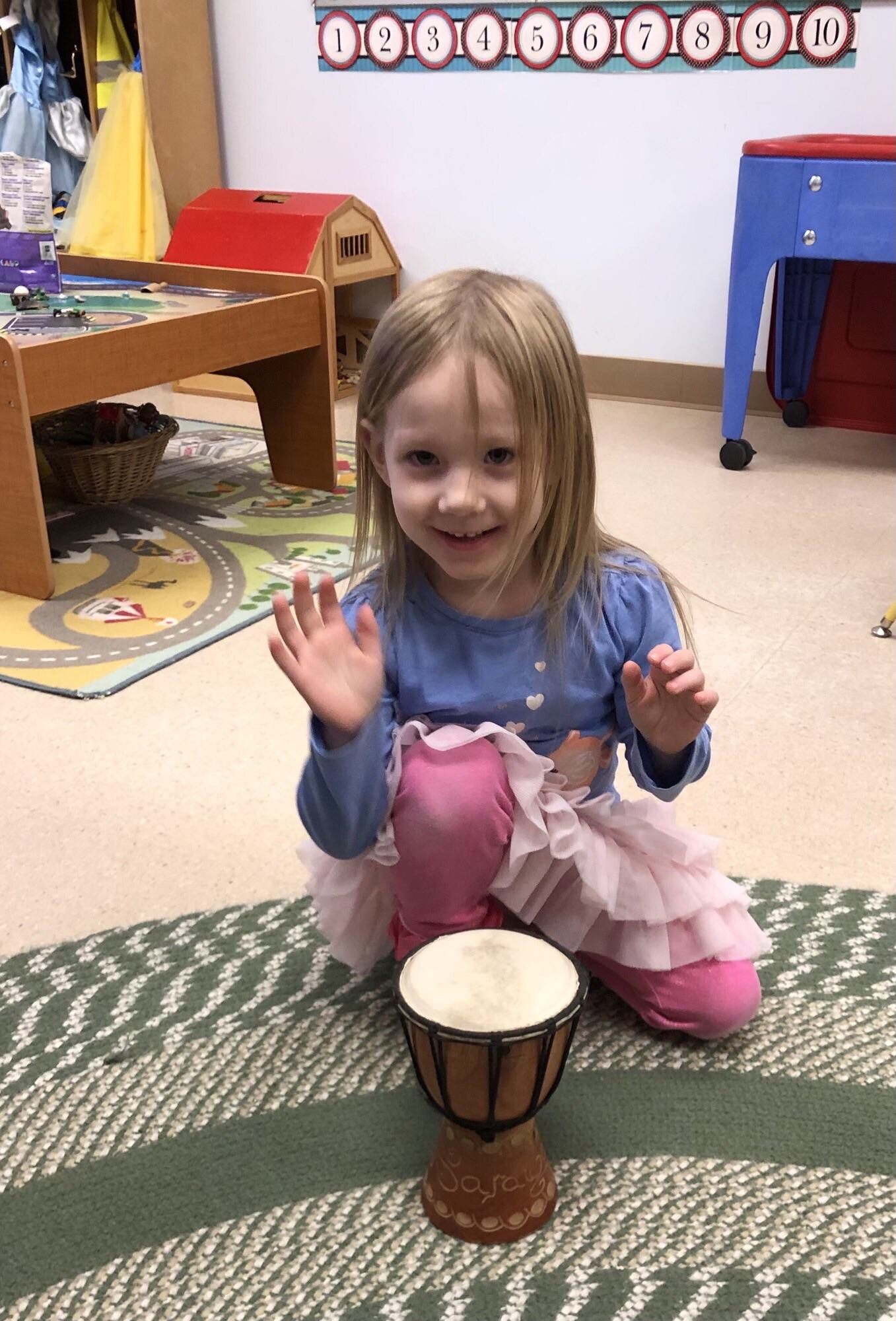 MUSIC & MOVEMENT
Music and Movement ignite all areas of child development and school readiness. It expands their vocabulary and promotes language and literacy.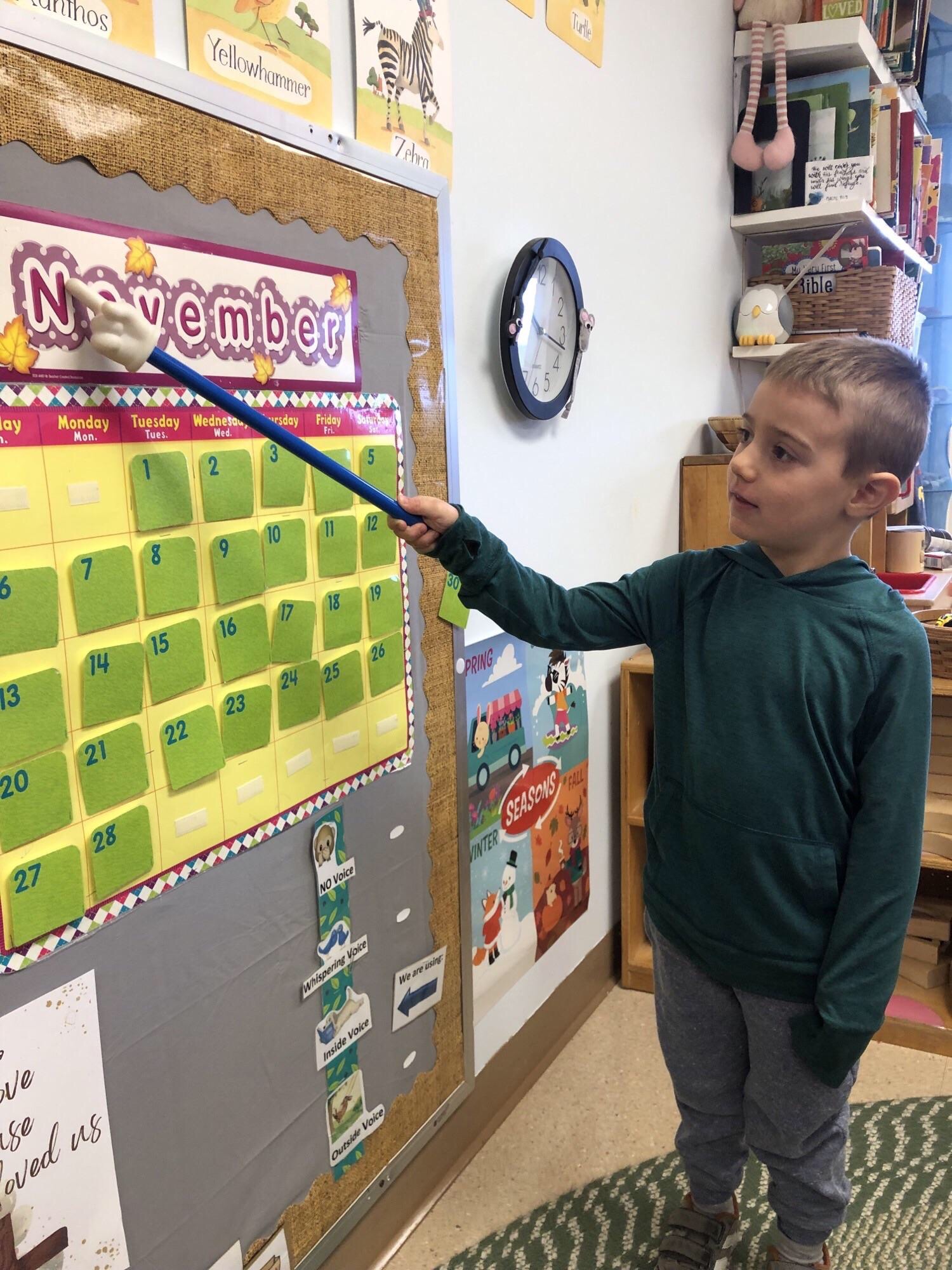 CIRCLE TIME
Circle time helps develop positive relationships through engaging and fun activities. Routines are established and children's awareness of language and physical and sensory experiences are heightened.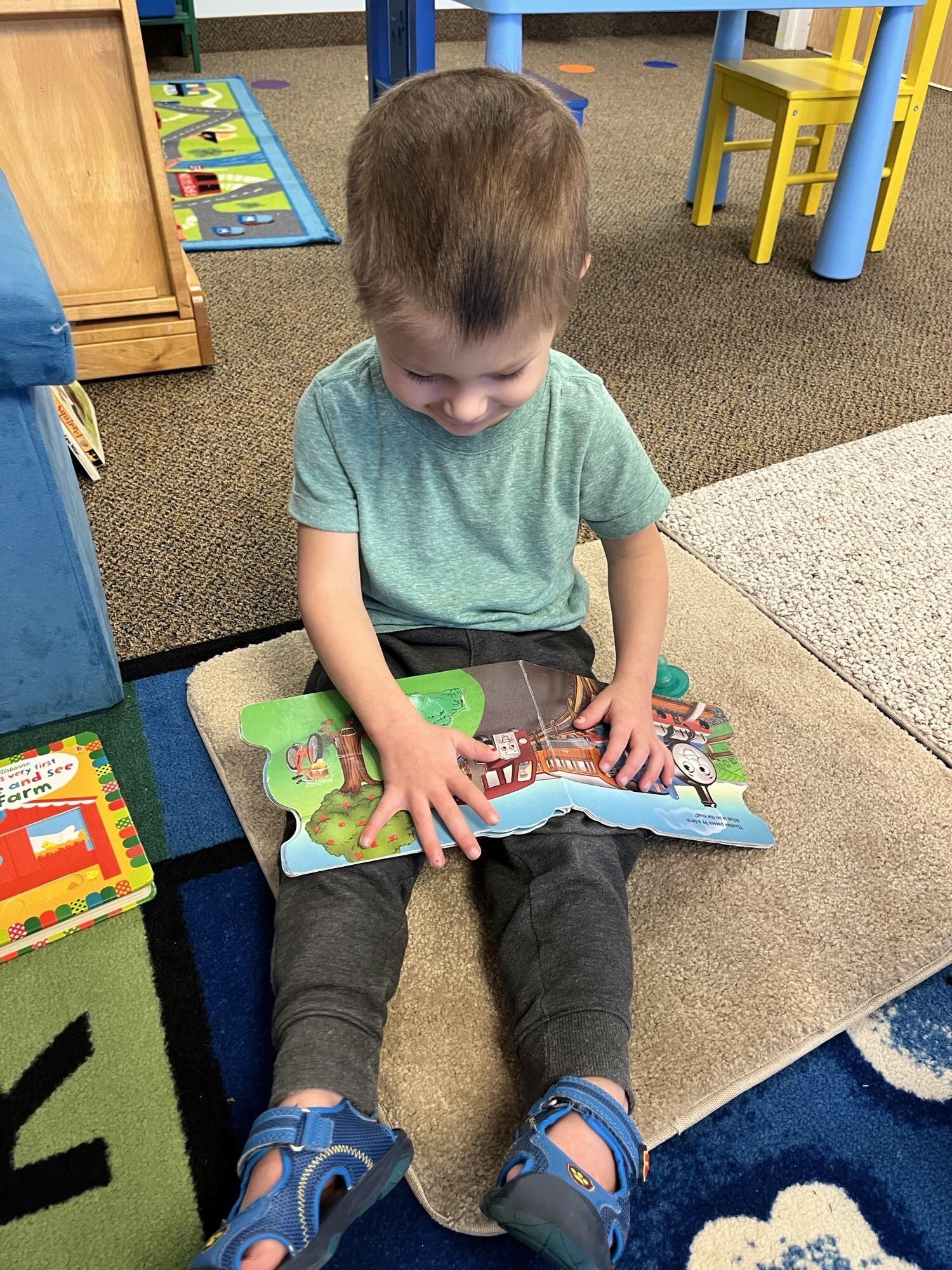 QUIET READING
Quiet reading time sparks imagination and stimulates curiosity. Word recognition and literacy are developed during these early years.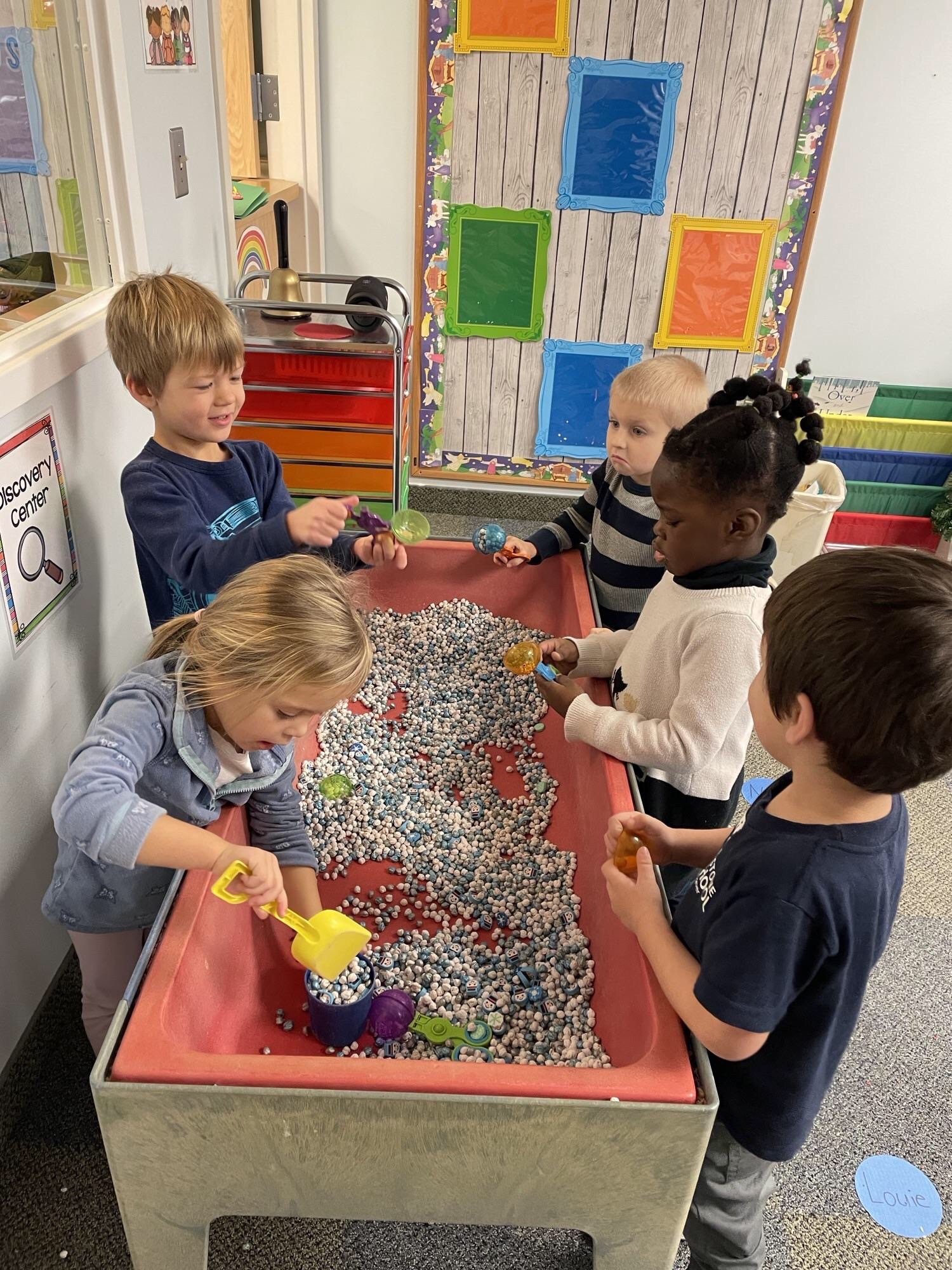 FINE MOTOR SKILLS
Fine motor skills and sensory activities encourages learning, exploration, problem solving, and creativity.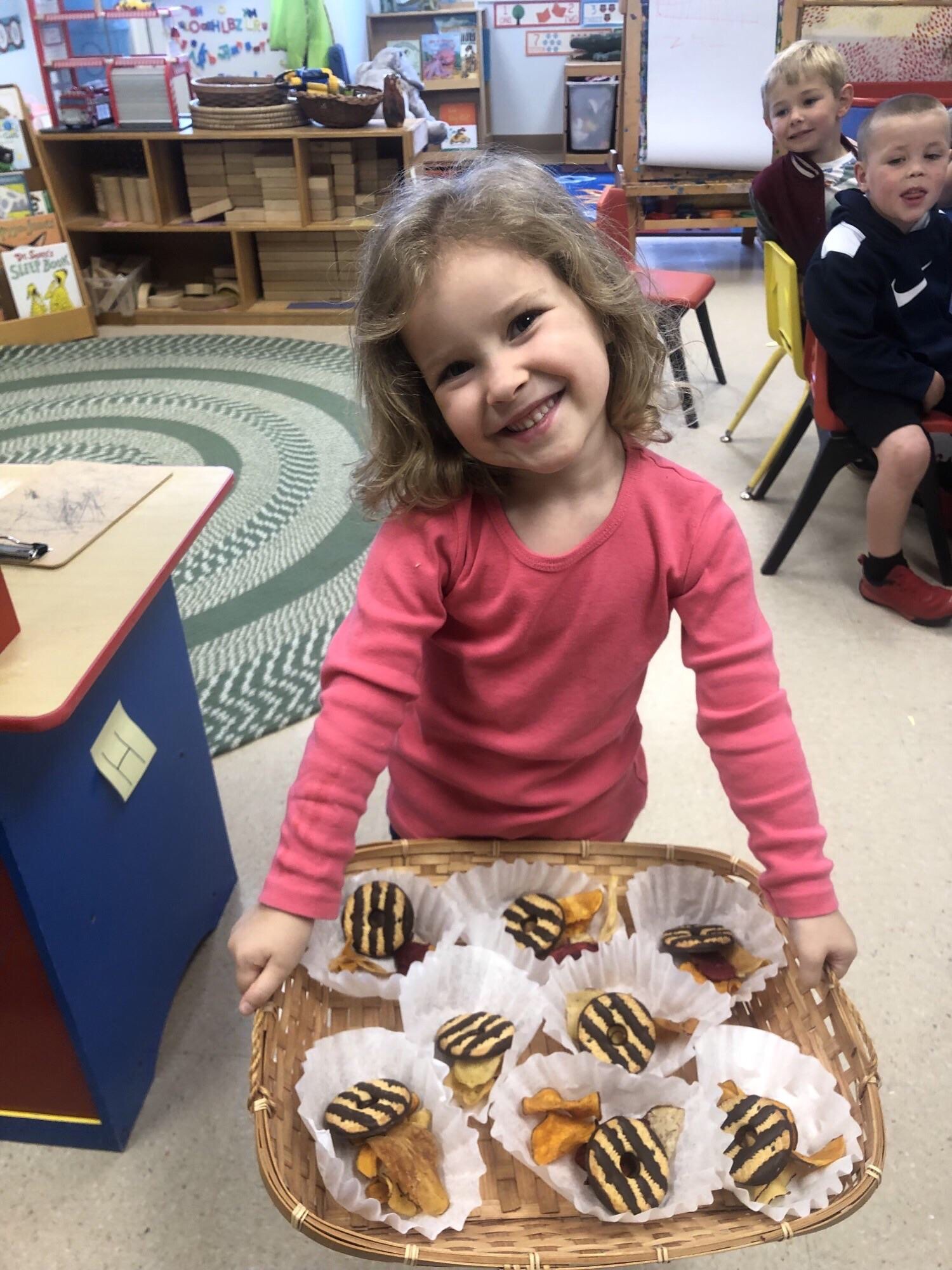 SNACK TIME
Snack time promotes community and stimulates the expansion of food interests as children watch friends eat food they might not have tried before. Parents take turns sending in snacks for the whole class throughout the year. Parents are given snack ideas based on classroom allergies.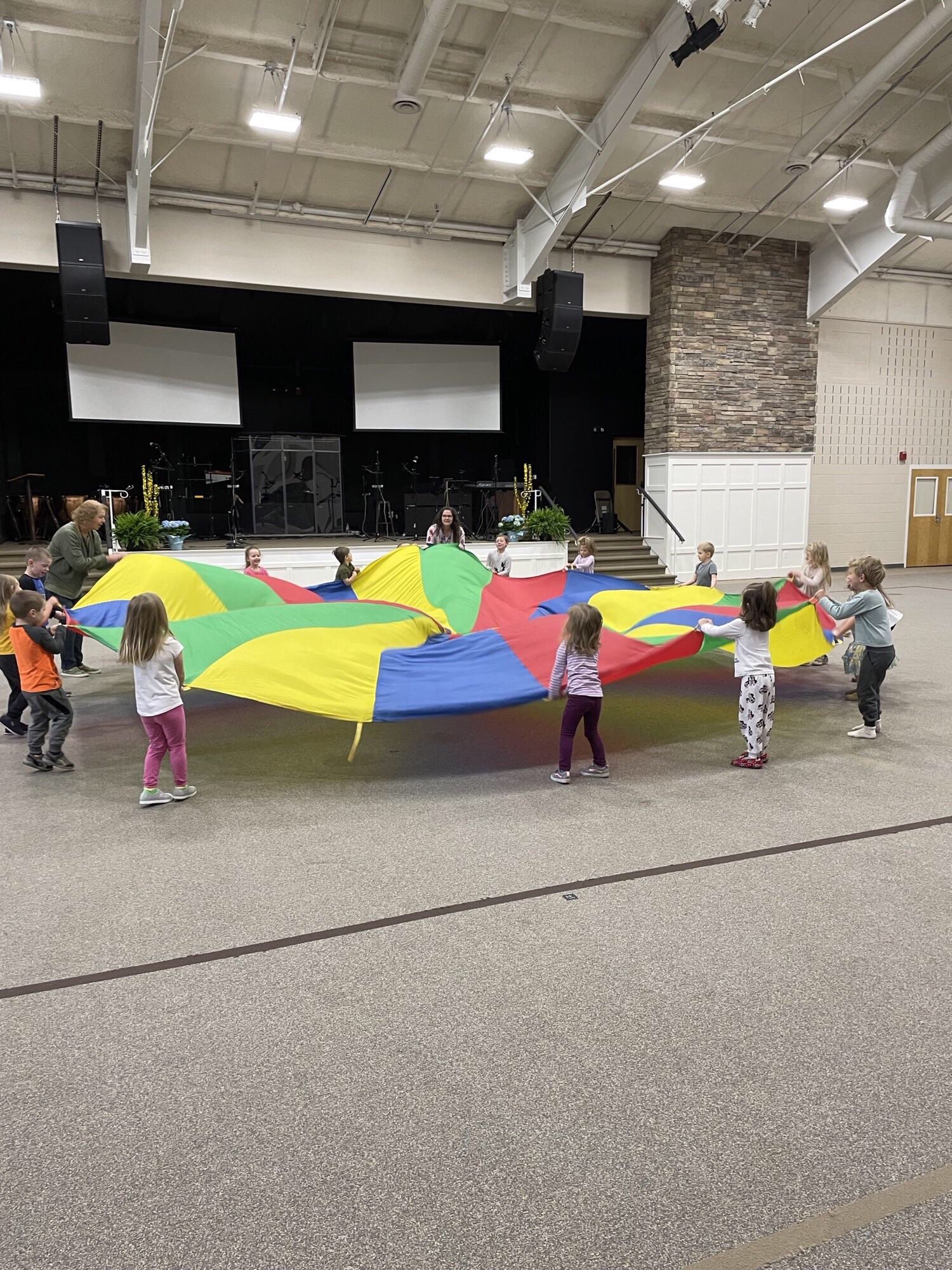 GROSS MOTOR ACTIVITIES
Gross motor activities assist in refining balance, strength, muscle development, and coordination.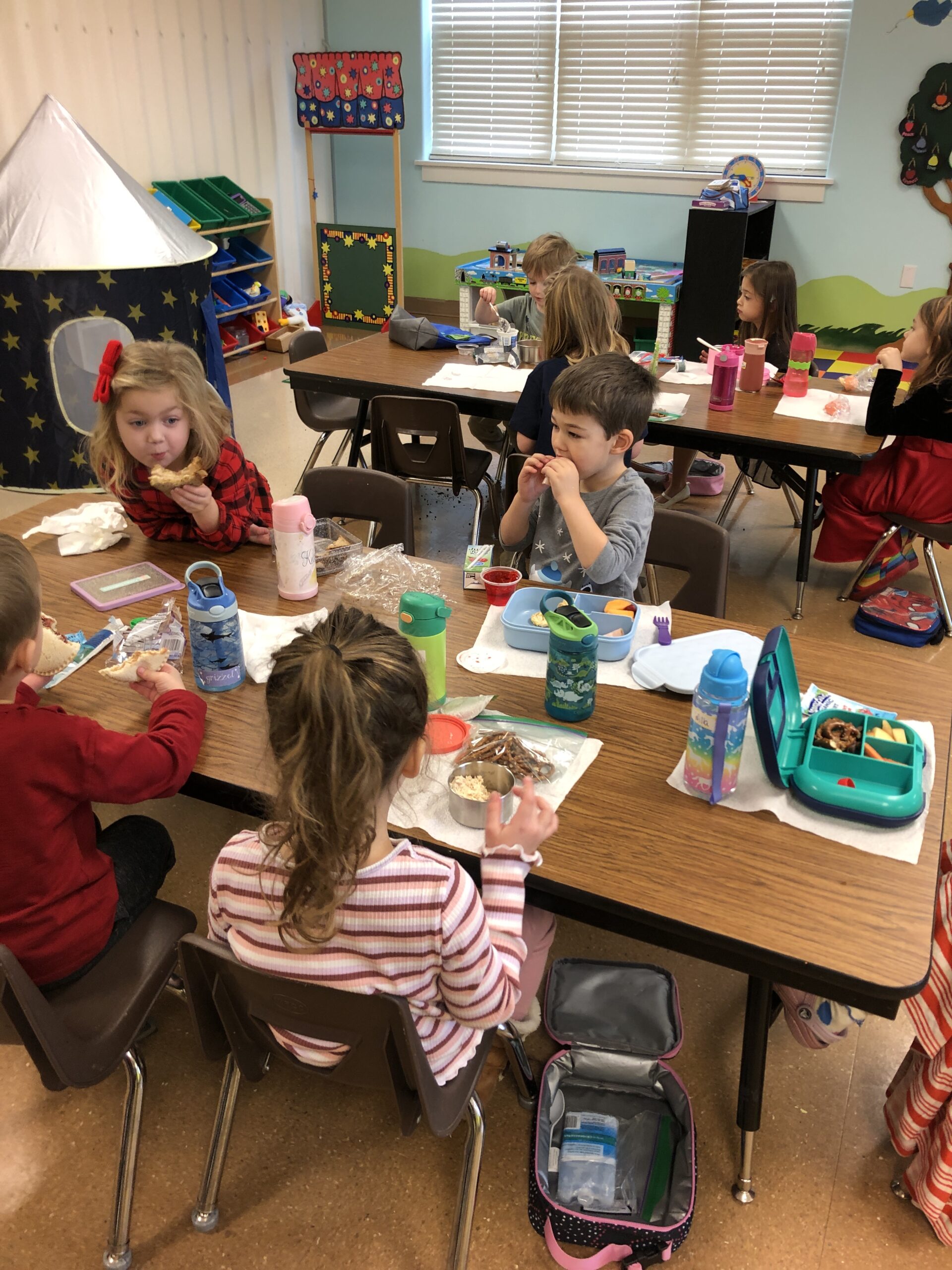 LUNCH BUNCH
Lunch Bunch is available for our PreK students. They bring their own lunches and eat with their friends. This is the perfect time for students to learn social skills, manners, and how to have pleasant conversations. (We are a peanut-safe school—no peanuts in lunches please.)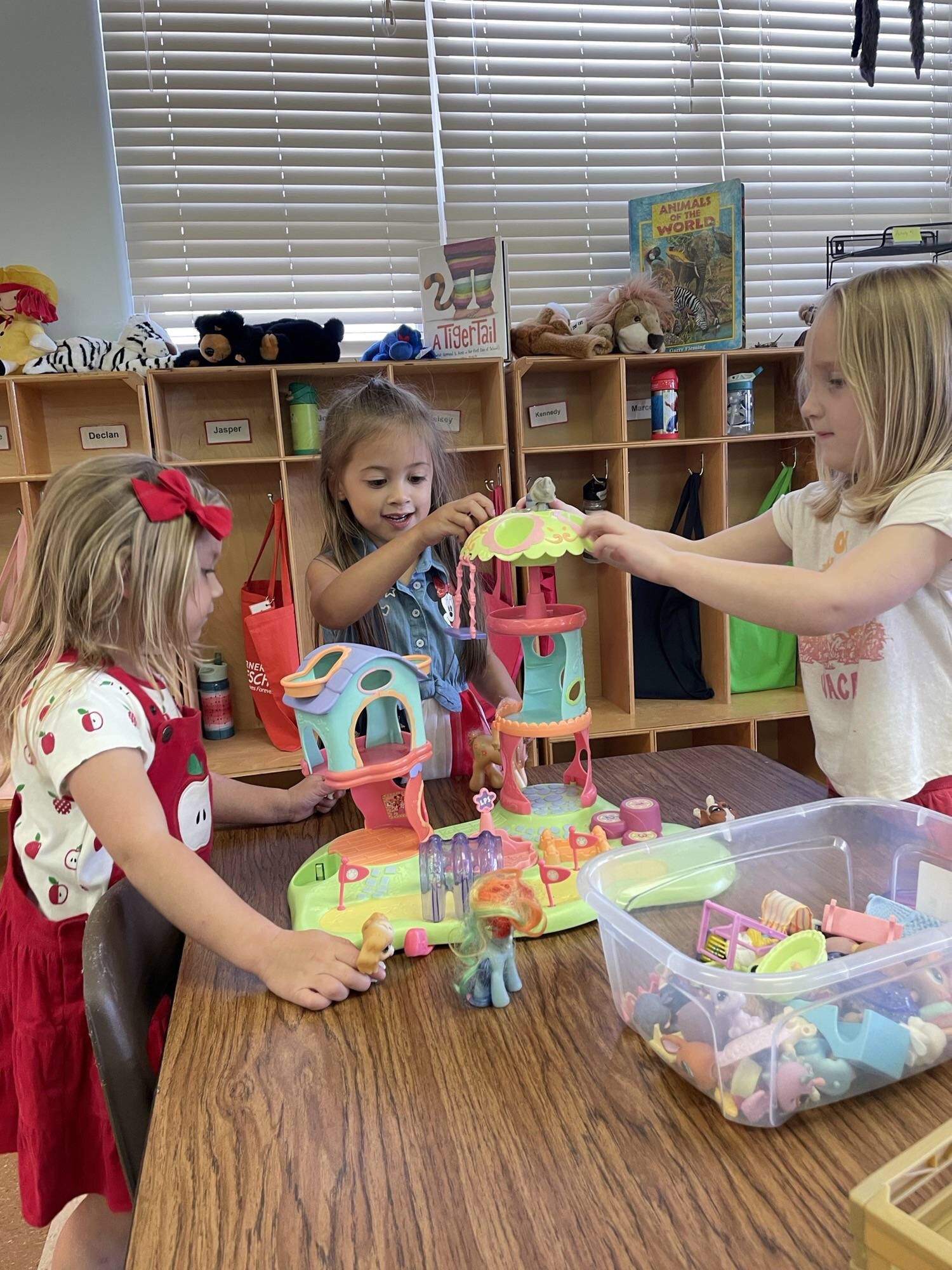 EXTENDED DAY
Students participate in a variety of centers incorporating language arts, math, science, and fine and gross motor activities.  In addition, students take a short rest and then have free time to allow for imaginative and creative play.  Students bring sleeping bags, blankets, and/or small pillows that remain at school throughout the year.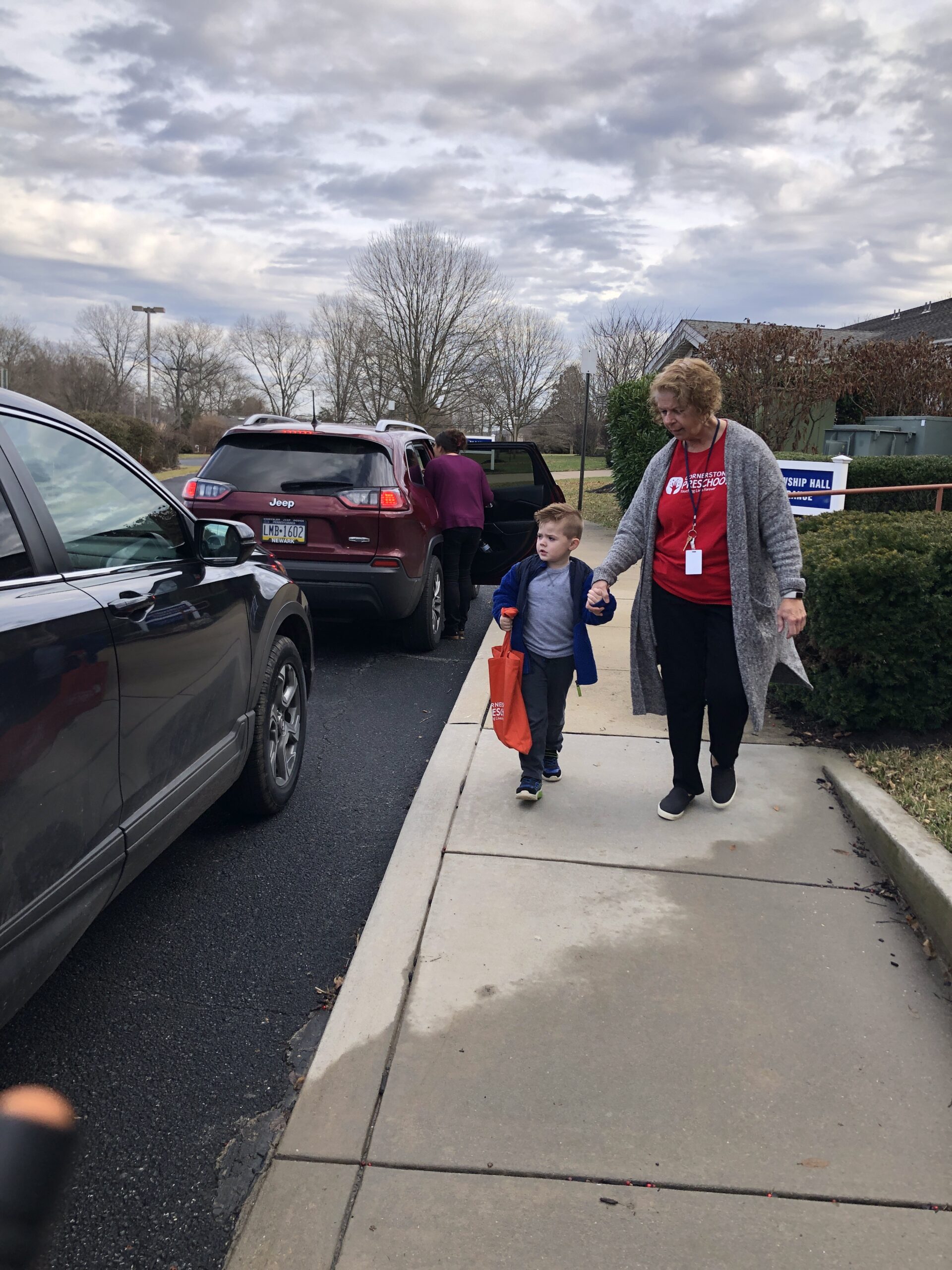 DISMISSAL
When the day is over parents line up in carline and teachers bring children to their cars. This gives teachers an opportunity to greet parents and makes dismissal smooth, quick, and easy.
CLASS DOJO
Preschool teachers use an app called Class Dojo to communicate with parents and to send pictures of their children while they are at school. This gives parents a glimpse of their child's day and promotes conversation about what students learned at school.