schedule a tour
Come tour our facility, meet our staff, and experience the joy of our students.
Location: Cornerstone Presbyterian Church
109 Gypsy Hill Road, Landenberg, PA 19350.
Telephone: 610-255-5512. Extension 5
Email: [email protected]
Hours: T/W/R 8am-3pm
apply online
Enrollment for Cornerstone Preschool for the 2023-24 school year opens on Tuesday, January 17th for current and previous preschool families and opens to the community on Tuesday, January 24th.
OUR MISSION
As a ministry of Cornerstone Presbyterian Church, the goal of Cornerstone Preschool is to love and serve our community by providing an excellent preschool educational program founded on Biblical principles.  It is our mission to prepare early learners by challenging their developing minds and nurturing their spirits.
Psalm 127:3a "Children are a heritage from the Lord…"
OUR CORE VALUES
At Cornerstone Preschool, children will take an active role in their learning through hands-on activities while being challenged intellectually, socially, emotionally, physically, and spiritually.  Children will engage all five senses as they learn about the world around them through a Christian worldview.  Children will develop and grow in a safe, nurturing, and loving environment.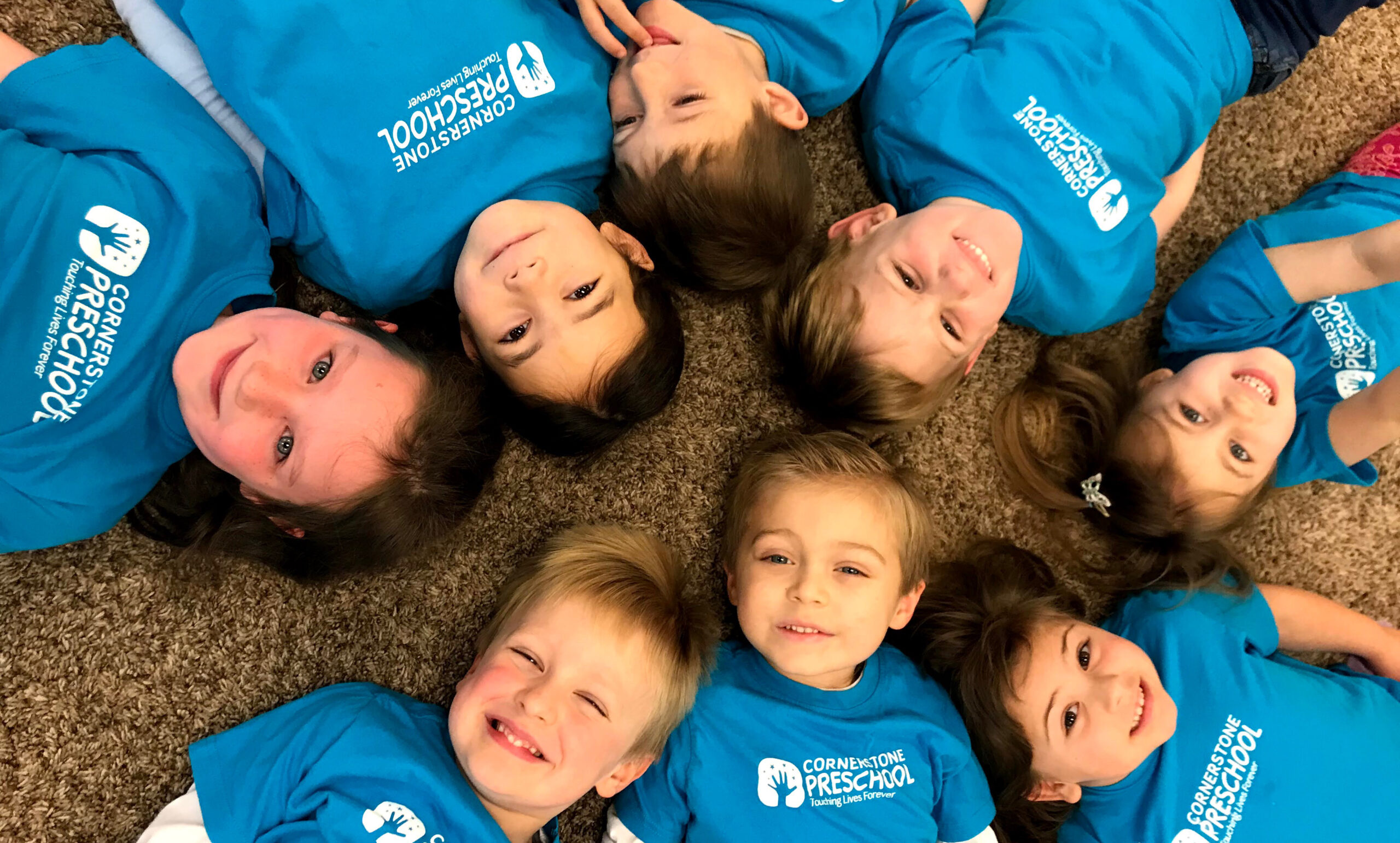 Intellectual Development
Children will participate in hands-on learning through thematic units.  Activities will challenge children academically and will provide new and exciting opportunities for learning.
Social Development
Children will learn to navigate and build positive relationships with their peers by displaying love, forgiveness, kindness, and respect.
Emotional Development
Children will be encouraged to grow in their confidence, independence, communication, curiosity, and self-control in a safe and loving environment.
Physical Development
Children will enhance their fine and gross motor skills through a variety of activities such as indoor/outdoor games, art, and free play.
Spiritual Development
Children will approach learning from a Biblical worldview as they learn about the God who created them and the world in which we live.  All teaching is grounded in the belief that each child is wonderfully made, uniquely created, and gifted differently by God.
Special Annual Activities